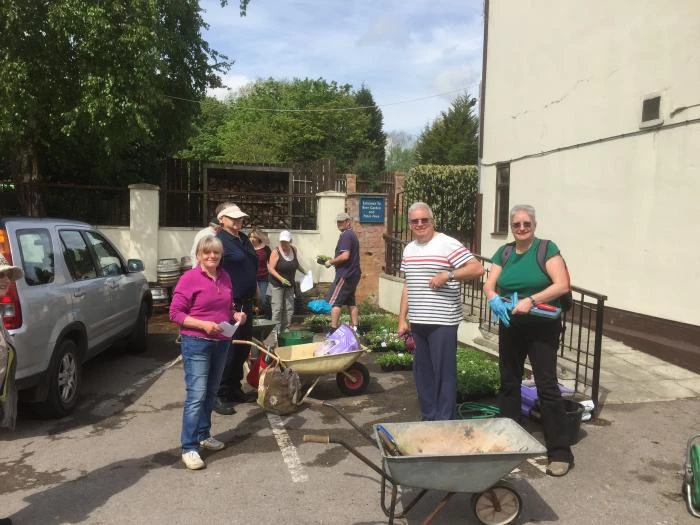 All ADAS work is undertaken by volunteers. These activities include planting and gardening related activities, dressing small Christmas trees and the big Christmas tree with lights and then erecting the small trees around the village and crowd marshalling at Big Switch On and Carols in the Square events.
We currently have a list of around 60 people who help with ADAS activities. Not everyone can be available when we have an event or have a related activity, but with planting work for example we typically get around 12 people who can take part in each session. For erecting Christmas trees, we can get between 12 and 25 people. Everyone who takes part always says how much they have enjoyed helping the Audlem community.
If you would like to volunteer and be put on our email list or WhatsApp group for notifying volunteers of upcoming activities, please contact us by emailing adascontact@gmail.com asking to be added to the mailing list or by messaging Neil on 0756-424-3996 asking to be added to the WhatsApp group.